WELCOME TO THE

P

SONIC DATABASE WIKI
Help us contribute this wiki that anyone can edit!
With 0 active users, we are currently contributing over 174 pages, 8 articles, 347 edits and 17 files.
About this Wiki
Psonic Database Wiki is a collaborative encyclopedia of inspirational knowledge that allows any contributors to help create or edit pages related to stuff influenced from other inspirations and made by an Asian independent video game developer and publisher responsible for both retro gaming and modern gaming known as PSONIC. So that they can help working out to create a comprehensive database and checking its contents.
Wiki rules
NOTE: If you violate these rules, you will receive a warning from an admin, or n this case, you might get a permanent ban.
No vandalism.
No insertion of controversial materials over articles and categories.
Trolls, cyberbullies and other jerks are fully not allowed around.
No edit wars.
Plagiarized contents must be rewritten.
Everything in this wiki must be based on

P

SONIC

-related ideas only. So no unrelated/outside stuffs allowed.
Putting false information/categories on articles is strictly prohibited.
Absolutely no spamming.
Respect the administrators and contributors of this wiki.
No editing of user pages. Only admins are allowed to edit them.
All one-line articles must be expanded.
All contents must be in good sense and order.
Excessive profanity or offensive language is prohibited here.
Don't create articles unless the ideas of the

P

SONIC

staff members like Rabbitgentleman are planned to exist.
Don't add too many images on articles, which can cause slowing down the internet.
No putting categories on user pages. Only admins are allowed to edit them too.
Make sure to check and correct the grammar.
Check the categories and make them good senses.
No category abuse.
If you want something done, do it yourself.
Be careful for the file name.
All of these rules must be clearly followed.
Contents
Featured article
TBA
Recent activity
Psonic Database Wiki
edited by Rabbitgentleman
Space Warrior
edited by Rabbitgentleman
Space Monsters (video game)
edited by Rabbitgentleman

Psonic Database Wiki Constructor

Is something missing? Is there a mistake? Don't be shy.
Click the edit button and
you can add to any page!
Recent blog entries
Recent forums
Help us contribute anything!
For game articles:
For series articles:
For character articles:
For gameplay articles:
For setting articles:
For boss articles:
For enemy articles:
For aircraft/spacecraft/vehicle articles:
For group/organizational articles:
OTHER PSONIC GAMING WIKIS
20XX • Aegius • Axis of Evil • Bio Dangers • Dark Extermination • Power Speed • Psonic X Touhou • Razing Force • Rival Fighters • Space Monsters • Stalinoviet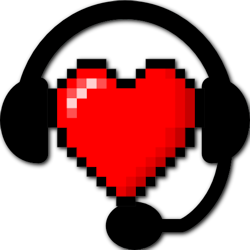 General Gaming
Go to these sites for info or for help with your own wiki!
Capcom • Game Ideas • Humongous Entertainment • JumpStart • Koei • Newgrounds • Nintendo • Nitrome • SEGA • SNK • Steam Trading Cards • Tamagotchi
---
Shoot 'Em Ups: 1940 • Gradius • Star Fox • Touhou • TwinBee
---
Sports: FIFA • Madden NFL • Tony Hawk • Wii Sports
Want your community included? See how!